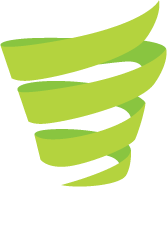 OUR KEY TRAINERS
The People Who Make A Difference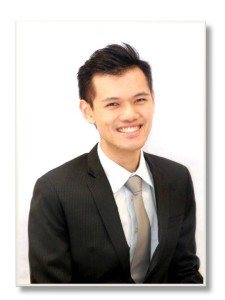 Gary Guwe, BSc (Hons), National University of Singapore
Co-Founder, Speak! Ventures & Catalyst Empowerment
Certified DISC Behavioral and Career Consultant
Business Communications Coach & High Performance Sales Trainer
Gary is an award-winning speaker and entrepreneur who specializes in the Art of Delivering Laser Sharp Presentations and the Art of Influence. An innate introvert, Gary realized how his fear of speaking and self-expression was holding  him back at work and life.
Since mastering the skill, Gary has not only led and helped a non-profit organization quadruple its treasury and membership (twice),  he has also been headhunted, trained and worked with senior business leaders at corporate organizations and appointed lecturer post-graduate students at the National University of Singapore (then at a mere age of 27). He was also recently appointed as lecturer at ESSEC Business School (Asia Pacific).
Till date, Gary has spoken to over 18,500 people in Singapore, Malaysia, Vietnam, Japan and the US. Among others, he has also worked with business leaders and professionals representing international brands such as Google, Microsoft, HP, Siemens, Adobe and VMWare.
Always keen to share, Gary's insights have also been sought by various media outlets and publications such as 938Live, The New Paper, The Straits Times, New Age Parent, AsiaOne and Lifehack.org.
Gary is a lover of cats and dogs, and is equally passionate about topics relating to youth-career development, entrepreneurship, communication, the art of influence and the art of cultivating fruitful interpersonal-relationships.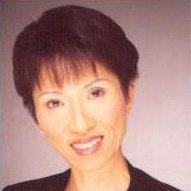 ROSE TAN
Senior Associate Trainer, Speak! Ventures & Catalyst Empowerment
Veteran Broadcaster, Voice-Over Talent & Vocal Coach
Rose is also sought after as a Voice Coach conducting one-to-one training for MediaCorp's artistes, Senior Management staff & Cabinet Ministers.
Rose began her career in the broadcast industry in the mid '70s as a DJ for Radio One, the only English radio station then.  She soon rose through the ranks to manage the top grossing radio station, Class 95FM and later the news and information station, OneFM 90.5 before she anchored the start-up of Corporate Communications for MediaCorp Radio.
Up until July 2010, she was the Vice President of premier classical station, Symphony 92.4FM and a News Talk station, 938LIVE, part of MediaCorp group of radio stations.
Subsequently, she took on the role of a corporate trainer, coaching Newscasters from Channel News Asia, reporters and producers from the Singapore Desk, TV Current Affairs and DJs and News presenters from Radio. Her scope of training included voice, production, interview techniques, presentation and other related broadcast skills.
Rose was also actively involved in the Voice-Over Panels for both TV and Radio, to vet and approve the voice-over submissions for broadcast. She was also part of the Pronunciation Test Team that assessed and maintained the pronunciation of Standard English across the MediaCorp English News platforms for TV and Radio.
After 39 years of service with MediaCorp, Rose left MediaCorp in July 2013 to become a full-time corporate trainer, specializing in oral communication and media management.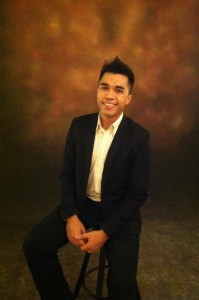 Faizal Zulkarnain
ASSOICATE TRAINER
Faizal is a Speaker, Trainer and Coach specializing in the art of communication, self-motivation and team-building skills. He has impacted more than 10,000 individuals from all walks of life in the past 8 years with clients coming from educational institutes, public and corporate sectors in both Singapore and Malaysia. He has been invited to speak at various educational institutes such as National University of Singapore, Raffles Junior College and Ngee Ann Polytechnic. He has also been facilitating and training many companies and government agencies in team-building and communication skills such as Tan Tock Seng Hospital, MajlisUgama Islam Singapura (MUIS), Gourmet Guru Academy, Smith & Nephews and Abbott Laboratory – Pacific World.
Faizal is always opening up the possibilities overcoming his client's challenges in the most creative yet effective way. His training style is described by many people as energizing and innovative. His humour and constant change in application techniques keeps his audience laughing yet engaged, motivated and hungry to learn more from him.
Faizal is an active member of the Asia Professional Speakers Singapore, Global Speakers Federation, Singapore Sports Council, Football Association of Singapore and Yew Tee Constituency, Singapore.
NINA SABRINA
SENIOR TRAINER, Speak! Ventures & Catalyst Empowerment
Public Speaking and Emceeing Specialist
Certified DISC Behavioral Consultant & LAMBDA TRAINER 
Sabrina is an award-winning entrepreneur and professional speaker specialising in public speaking and emceeing. Her speaking and entrepreneurial journey (and love for animals) have also brought her to places such as Wildlife Reserves Singapore (WRS), the National University of Singapore, Nanyang Technological University of Singapore, and the MENDAKI, among others.
Ever ready to cater to different learning needs, Sabrina does whatever it takes to get her lessons across in the most effective manner. She has taught and coached individuals from a wide spectrum of levels. She has also been engaged by, among others, the National University of Singapore, Nanyang Technological University and even Ho Chi Minh University of Economics (Vietnam), Singapore Armed Forces, Republic of Singapore Airforce,  and ST Engineering, to share her thoughts, insights and skills on communication and speaking.
CHRYSTELLA PRATHAP, BA (Hons)
ASSOCIATE TRAINER
Chrystella Prathap is an experienced speaker and educator, specialising in the English Language and Public Speaking. In 2007, she was the representative for Singapore in the ASEAN Universities Network Speakers Contest 2007, in which she won 1st place and had her speech published in a journal. Since then, she has represented several Toastmasters International Clubs in her area in public speaking competitions for 3 consecutive years, from 2006 to 2008.
With a 2nd Upper Honours Bachelor of Arts degree in English from NTU, Chrystella is passionate about the arts, especially drama performances. She has produced and directed multiple black box productions, as well as served as their writer. She is also an avid stage actor and has keen knowledge of body language, vocal control, awareness of the audience and use of space.
Chrystella also served as the Vice-president (Membership) of the Nanyang Technological University (NTU) Toastmasters Club, which gave her the opportunity to engage in and support personal and professional growth of her members in their public speaking development journey. She went on to teach at a local junior college, where she was appointed to coach students in the annual Plain English Speaking Award (PESA) competitions organized by YMCA (Singapore) and successfully helped them reach the finals consistently.
Best known for her earnestness, warmth and supportive personality, Chrystella anchors her deliver by drawing relatable examples from her own learning and development journey, in various leadership and personal experiences. She has since coached in workshops for public speaking, communication, leadership (using the Kousner and Posner framework), etiquette, and study skills in the primary, secondary, junior college and university levels. Her Post-Graduate Diploma in Education training from the Ministry of Education, as well as her years of teaching, helps her in understanding student motivation and classroom synergy, providing the most efficient knowledge transfer in an organized setting.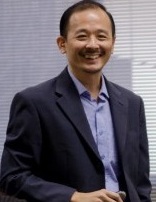 MERVIN YEO
ASSOCIATE TRAINER
Networking Evangelist, Speaker, Author
A serial entrepreneur since 1996, Mervin has co-owned numerous businesses like employment, publishing, business consulting and social enterprise. He sits on several advisory boards including a next-generation integrated venture capital firm. Under his 13-year leadership as the Singapore National Director of the world's largest networking organisation specialising in referrals, members passed referrals which generated an annual average of USD20 million worth of business for each other.
Over the last 16 years, through his speaking, consulting and training programmes, Mervin has shown over ten thousand business owners and marketing professionals in Singapore, Indonesia, Malaysia and the Philippines a systematic and effective approach to referral marketing. Hailed a "Networking Guru" by a Straits Times reporter, he has been on NewsRadio 93.8 including The Living Room and Positive Business Minutes, was featured in Zaobao and SME Magazine and is a regular contributor to Straits Times Recruit.
A contributing author in the New York Times best-seller Masters of Networking, he is consulted by leaders of networking organisations. A Certified Behavioural and Career Consultant, he is co-author of Turning Ideas Into Profit, and author of Purposeful Networking For Introverts as well as I Can Connect – An Introvert's Handbook To Stress-Free Networking."